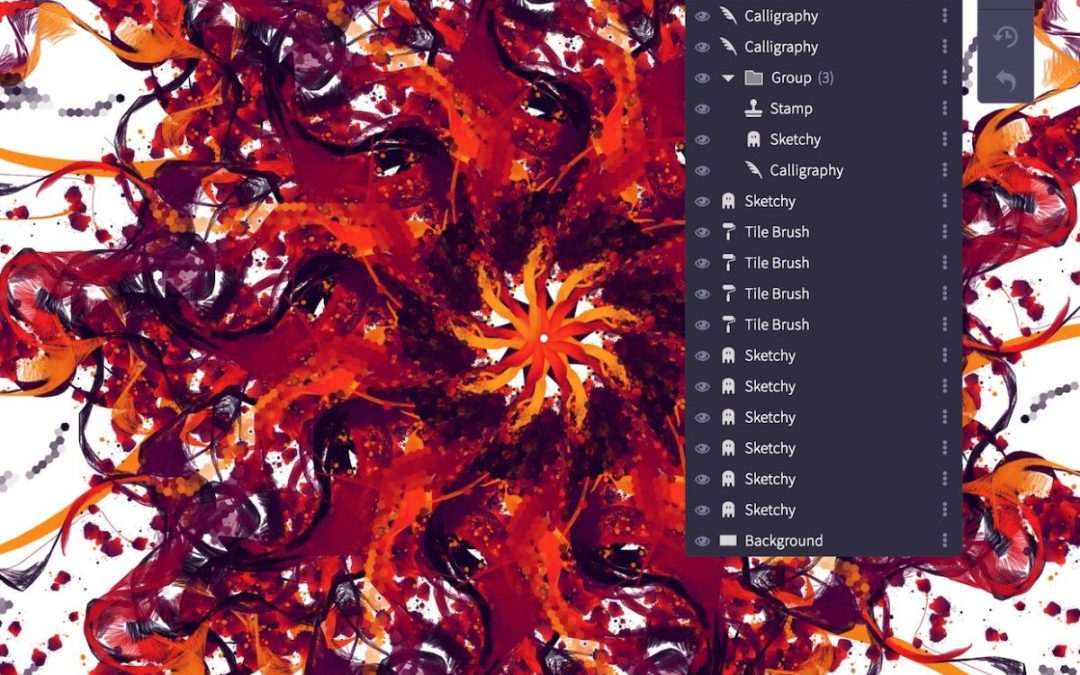 Here's a few things to keep in mind when using Sketchpad 2019:
Your previous saved drawings won't be in the file pane.
If you'd like to transfer a file created with a previous version of Sketchpad, you can export the file as a .Sketchpad and then import the file into Sketchpad 2019.
Let us know your thoughts and if you experienced any problems by submitting a bug report.
You can still access Sketchpad 5.1 by visiting sketch.io/sketchpad
Here's some highlights from the new version:
Group support for layers pane! 

Creating a new group is easy, you can either:

Create a selection of layers, then press "CMD+G" on the keyboard.
Create a selection of layers, then inside the Layers pane click on the "Group" icon.

Editing groups is just as easy:

DblClick to select an item within a group while using Select Tool.

Gradient editor improvements

Editing gradients couldn't be easier:

Simply click twice using Select Tool on any Shape to edit Gradient fills.
Click anywhere along the gradient to add new color stops!
Click on color stops to edit with the Color Picker!

SketchAPI codebase was migrated into ES6 and documented with JSDoc.
Text tool improvements

Contextual menus: Easily move text, update bold/italic/underline while you're creating your text block.
Ability to size the text based on the FitText algorithm or by specific setting the FontSize

User Interface improvements

Tools are now neatly organized along the navigation bar for ease of access.
Layers pane & history controls are now in a Floating Toolbar which can easily be repositioned.

Over 200 other minor optimizations & bug fixes!
We're always looking forwards to, and towards user input—you're opinion is important to us! Please, feel free to let us know how this version is working for you, as well as any suggestions you have.
Wishing you all the best in 2019! ?